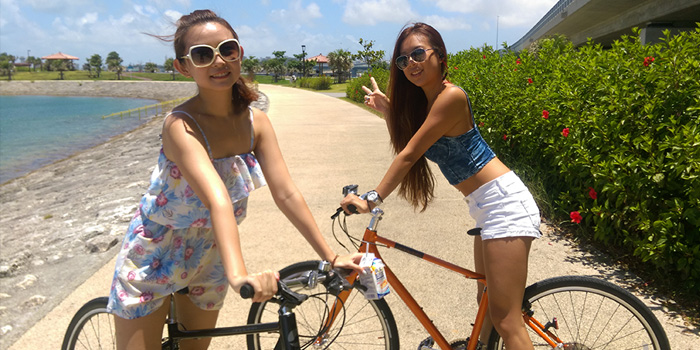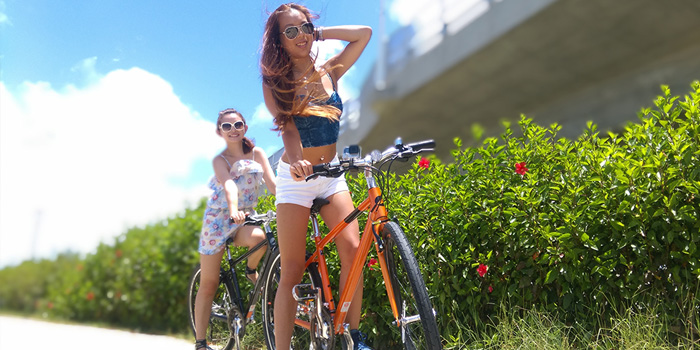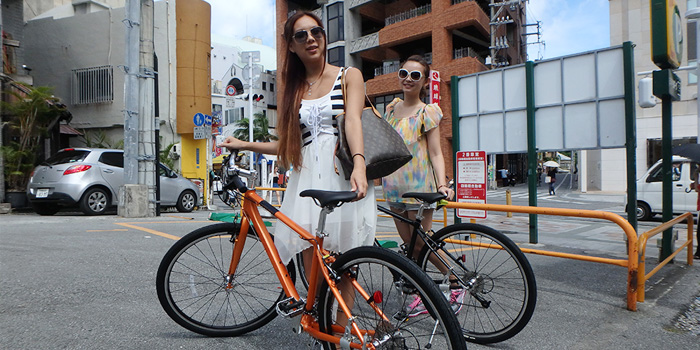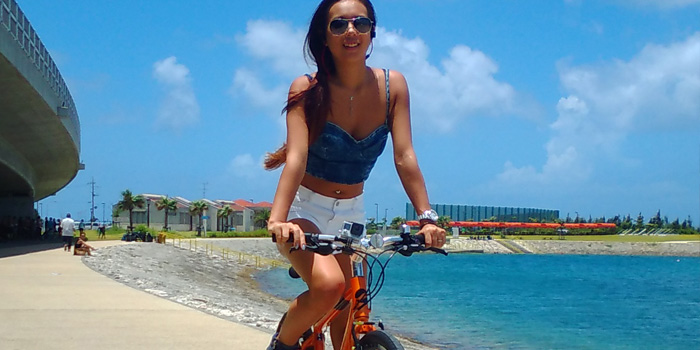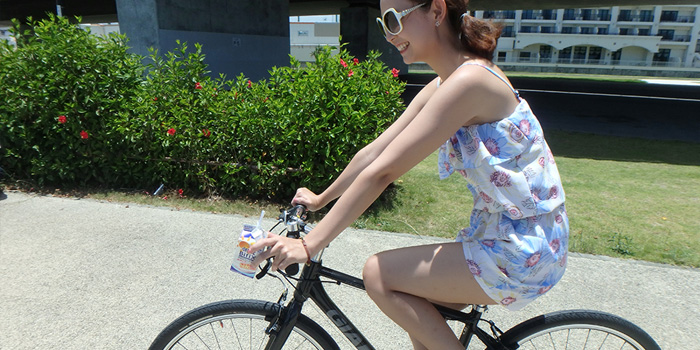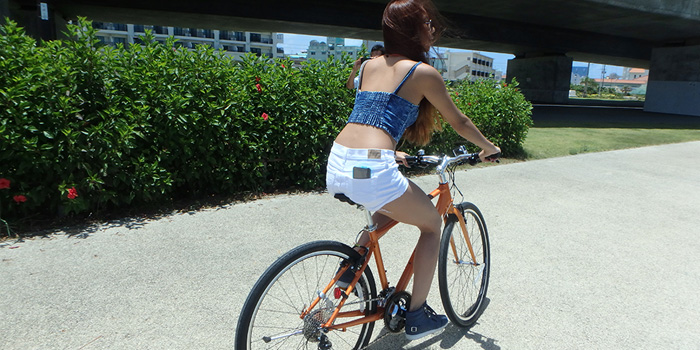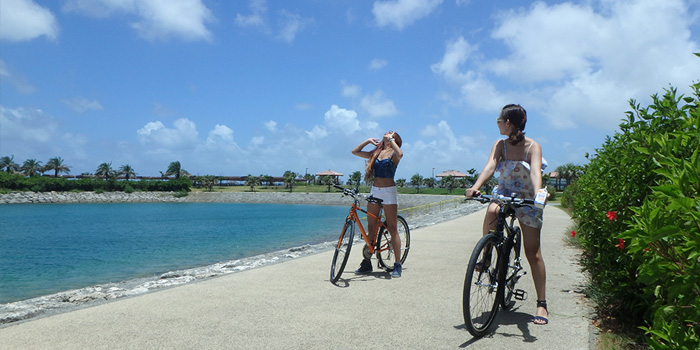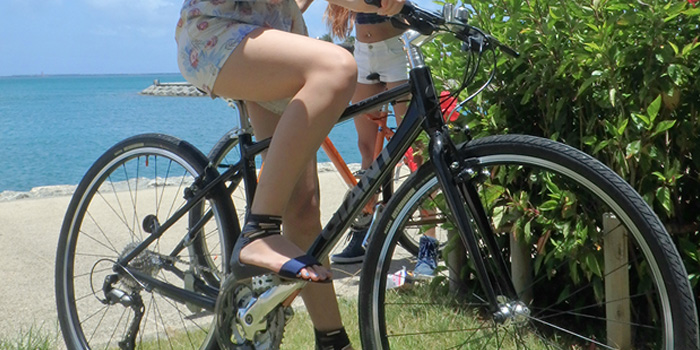 How to rent a Bicycle
1.Please book in advance by TEL or E-mail

TEL:098-943-1161
E-mail okkc@okk-jp.com
2.The appointed day,please come to our office to fill in the application."Name, Address, Telephone number or LINE ID which we can contact each other.
Paying cash in advance
3.Please return the Bicycle to our shop.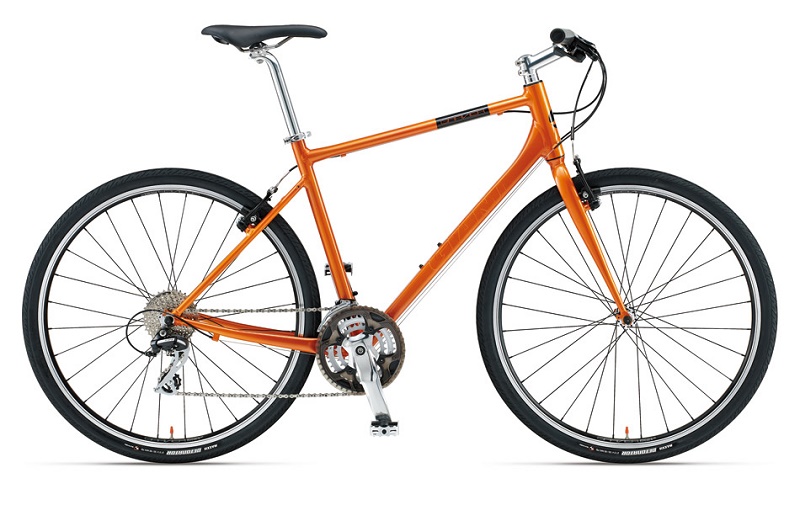 Rental Fee "Bicycle"
1. Cross Bike
1000yen/"Within 4 hours"
1800yen/First day "Plus 900yen per day after"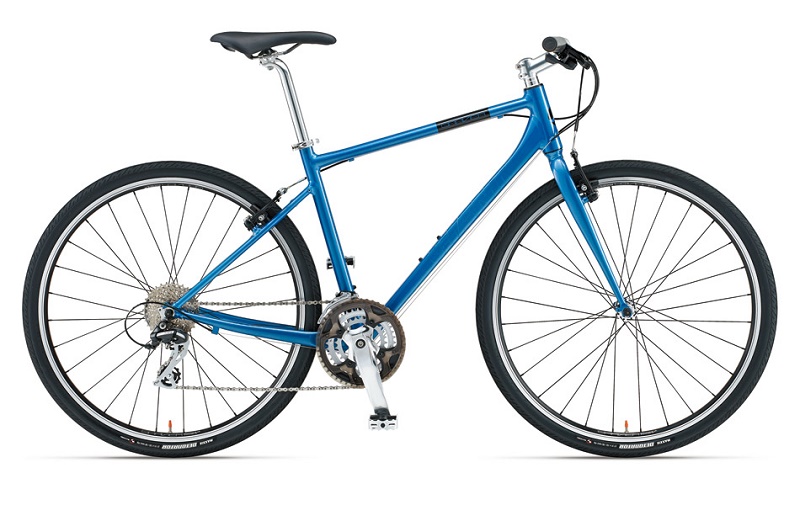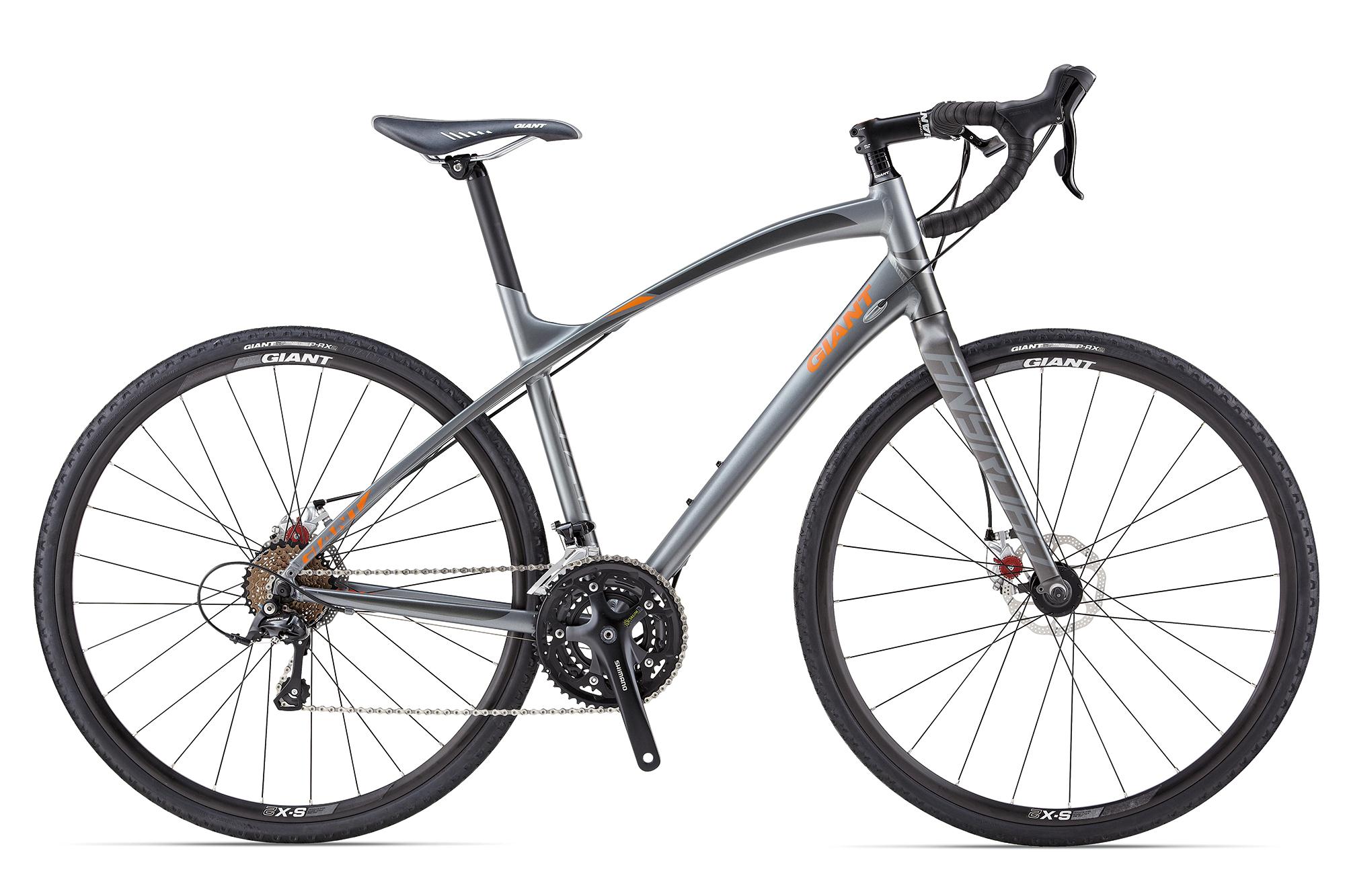 2.Road Bike(with 24 gear or 18 gear)


1600yen/Within 4 hours
2400yen/First day "Plus 1200yen per day after"



※Rental fee is subject to a type of bicycle.
※Hihg-class bicycle is also available.
※The bicycle is available which is suitable for tall person.
※Our bicycle is equiped flat pedals.
"It is OK to use your own pedals!"。
※Example
Two days,one night:1st day at11:00- 2nd day at 19:00
JPY1800+JPY900=JPY2700


Sccessories
1.Helmet
800yen/First day "Plus 400yen per day after"
2. Lights
800yen/First day "Plus 400yen per day after"
3. Repair Kit
800yen/First day "Plus 400yen per day after"
4.Pick Up service"Time may vary depending on our schdule"
2,000yen/Bike"Naha City and surrounding area"
4,000yen/Bike"South-central area"
8,000yen/Bike"North area"

Matters that require attention for riding the bicycle.
1.Please obey traffic rules and ride safety.
Drinking, double riding and riding at night without bicylcle light are forbidden by traffic rules.
2.Regarding the traffic accident which occured within lending-period, you can apply yourself for compensation for damage 。In case that the damage is outside our insurance's area of responsibility,the compensation for damage is not applicable.
Rental fee includes the liability insurance.when you apply for the compensation for damage, please submit us the certificate of the accident which is issued by local police station.
3.In case that the parts are broken or,lost the related bicycle, you shall take responsibility for damages.

Traffic accident and Troble
1.When The bicycle are broken down or damaged, please contact us immediately.
In case that th bicyle are broken down or damged, you shall take responsibility for damages."Pleas ride carefully and safety."
2.When you have a accident or The bicycle are stolen, please let the police station know, then contact us.

Group Service
If you would like to participate as a group, we are able to arrange the cycling leader and, a car which supports from back.
We can also introduce the instructor from cycling association!