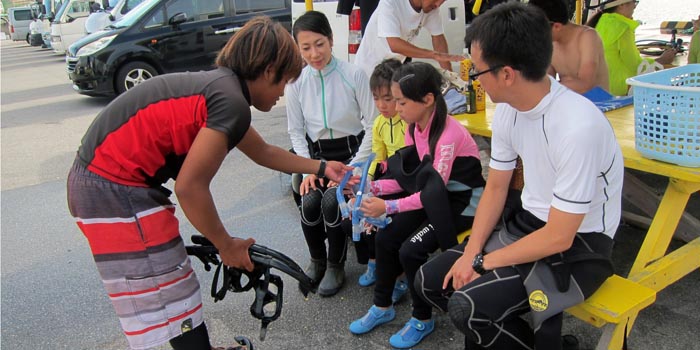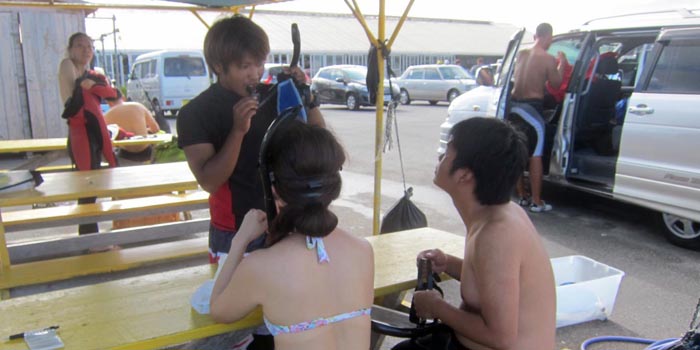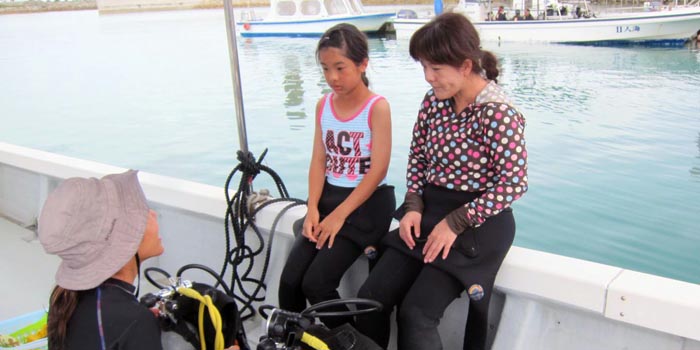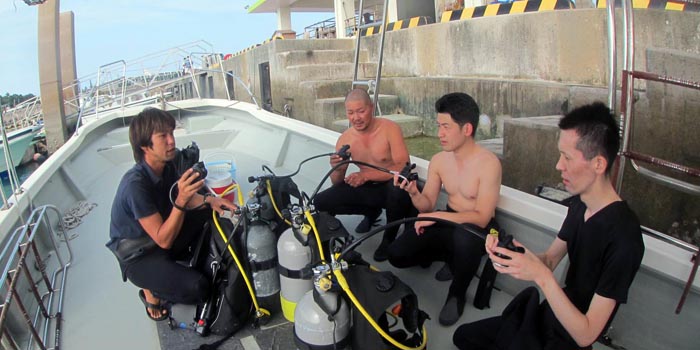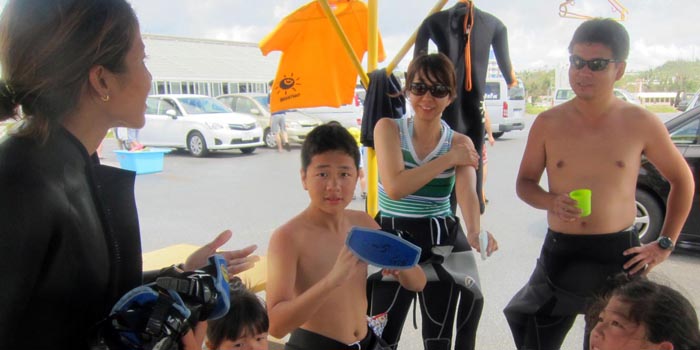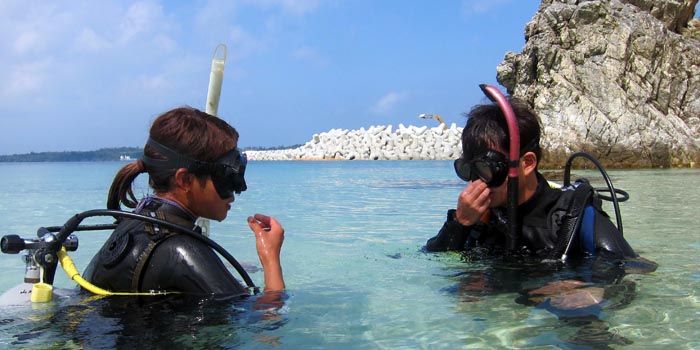 The Open Water Course is your first step into the underwater world.
On completion of this course you will be certified as a PADI Open Water Diver.
This certification is internationally recognised so you will be able to dive anywhere in the world.
Once you have successfully passed all of the skill tests, to your Dive Instructor's satisfaction, you become a certified Open Water Diver! Congratulations! What does this mean? This means you are recognised as a qualified Open Water diver and will receive a certification card (your dive license) which will enable you to scuba dive anywhere on earth, to the limitations of your certification. Open Water divers can dive to a maximum depth of 18m with a buddy: no solo diving is allowed.
The coach in our diving shop who speaks English and chinese are available!!
Schedule
Day 1 - Theory review & Confined water training
Day 2 - Open Water training dive 1 & 2
Day 3 - Open Water training dive 3 & 4
※ Notes
Please log in e-learning from "below link ".
Please proceed to verify that e-learning in the lower left of the screen is referred to as the "Honu Honu Divers".
E-learning
***At first, you must select language in English
How to sing up!
(Use of smart phones or tablets is NOT possible)



Candidate reqirements
1.Please downloaded the Health Check List. If any of the questions in the Health Check List answer apply "YES" to you, we must request that you consult with a physician and provide a proper document from your physician prior to participating in scuba diving training program.
2.Course Fee is added 5,000yen per each condidate in Peak Season.
3.2 passport size of photos to our shop on your training day.
4.The number of minimum applicant are two persons. If you would like to apply for only one person,please let us know in advance for consult.


Price
PRICE
Above training schedule is designed for PADI e-learning program
Normal Season ¥50,000
Peak Season ¥56,000
Course includs below
Item included in Course
Teaching Materials: PADI Open Water Diver "Text book" (English or Chinese)
Equipment:Diving equipment is provided when you are trained
Certification: PADI Open Water Diver C-Card
Meal: Lunch box was provied when you are trained for Open Water training dive
Boat fee: 2Days for Open watger training dive